June 24, 2022 | The Yard Bar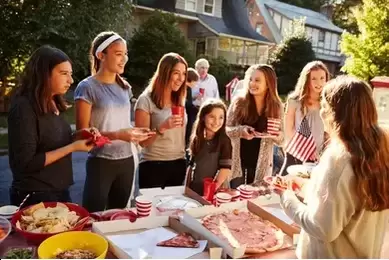 Date: June 24, 2022
Location: Yard Bar (18th & Riverside)
Details: 
JOIN US on Friday, June 24th, for what we hope to be an annual all-neighborhood block party at The Yard Bar (1924 S Riverside Dr.) that will feature live music from a band out of Nashville called My Politic, as well as Grammy-nominated singer/songwriter from NY, Ari Hest. The Yard Bar/Sand Bar will be serving drinks and food as well as supplying many different yard games for entertainment.
We hope to not only foster community with this event but also use this time to highlight important events, activities and organizations to our neighbors. These introductions will be in the form of booths/tables around the inside perimeter of the yard and will feature the following:
City Council, District 4, candidates
Sharp Development Representatives to share plans for the Route 66 $25M project recently selected for 11th & Riverside
RVNA Board Members
Spotlight Theatre
Vox Pop house concert series
Tulsa Opera
Neighborhood businesses and event sponsors: Spirit Bank, Tim Gilpin Law Offices, The McIntosh Group; Double Shot Coffee Co., Fowler Toyota, Langdon Publishing and MORE!
Bring an appetite and a lawn chair, enjoy the music, meet your neighbors, and learn more about businesses and organizations that call Riverview home.
A special THANK YOU to all our sponsors that have contributed financially to make this event FREE for all our neighbors!